About Us
AffiliateFan brings you specifically targeted niche websites with ultra-high conversion rates so that you can spend the least amount of time possible and still get the highest monetary returns.
All affiliates receive a 50/50 revenue share with a 7 day cookie.
We don't mess around. Be sure that when becoming an affiliate of our network you will receive the highest quality support around. Years of experience with affiliate marketing has given us the knowledge to create a simple yet effective program.
Our system utilizes CCBill's WMS to keep track of sales as well as cut checks. You won't have to worry about ever receiving a late check or wire transfer, neither need you worry about missing a sale.However, we don't use CCBill's default URL structure since it is convoluted and ugly. You can link to any page on our network of sites just by adding your AffiliateFan ID to the end of the URL; this way you have a simple and pretty URL that doesn't look like junk to the surfer.
Our current websites include: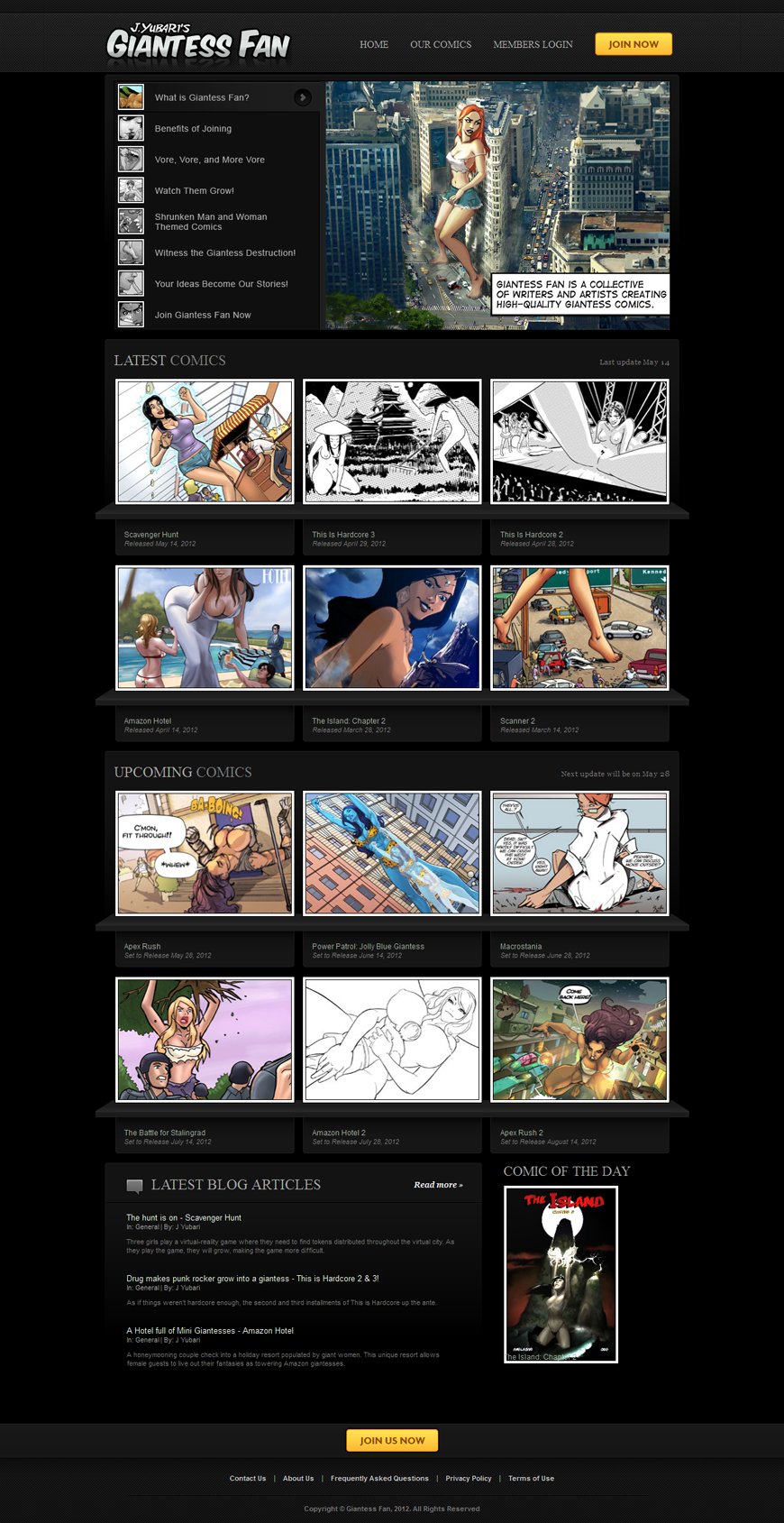 Giantessfan.com - high-quality comics involving the giantess fetish. A new comic is released bi-weekly as well as frequent updates with fan requested illustrations. This is the top website for giantess comics on the web!
Any questions? Visit the contact page and ask away.